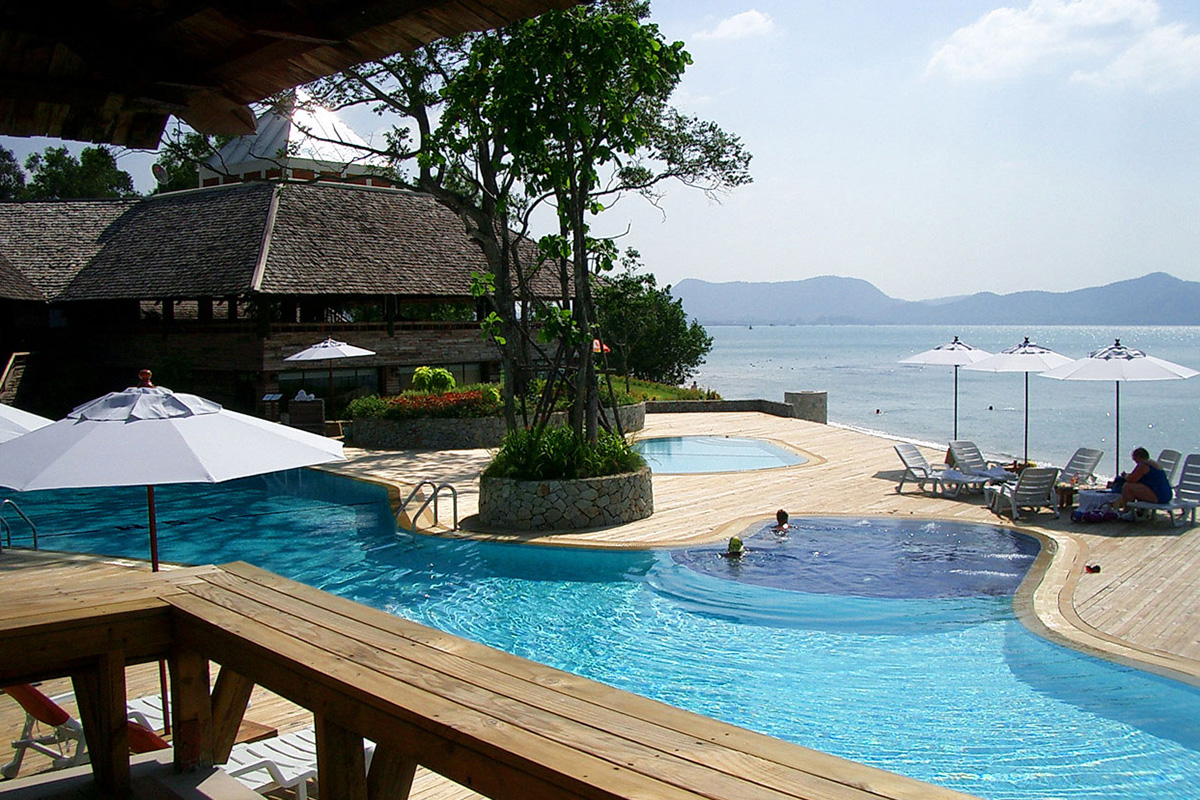 Swimming Pools
2 swimming pools located by the beach with connecting Jacuzzis and separate children pools.
Open daily from 07.00 hrs. – 20.30 hrs.
Beverages and cocktails are served by the pool.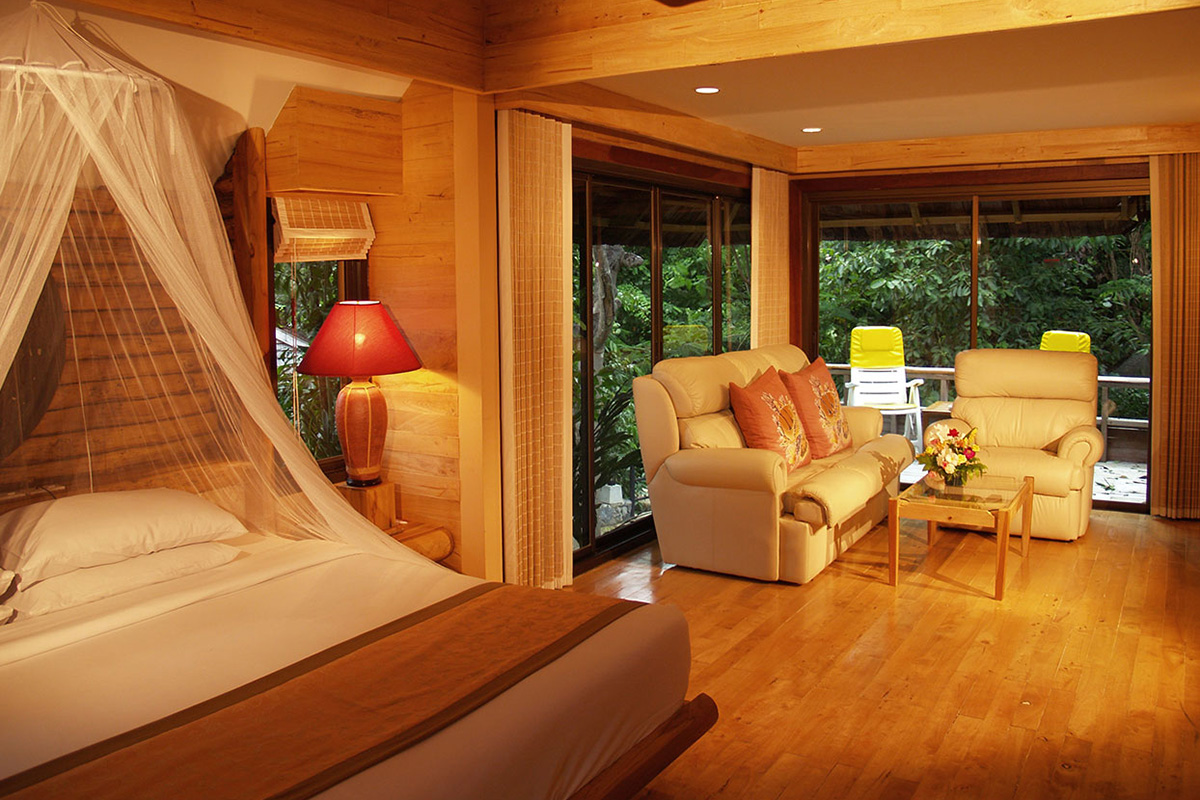 Sunset Bay Restaurant & Beach Bar
Beach restaurant with a seating capacity for 200 guests (indoor & outdoor) including an air-conditioned banquet room with a seating capacity for 40 guests.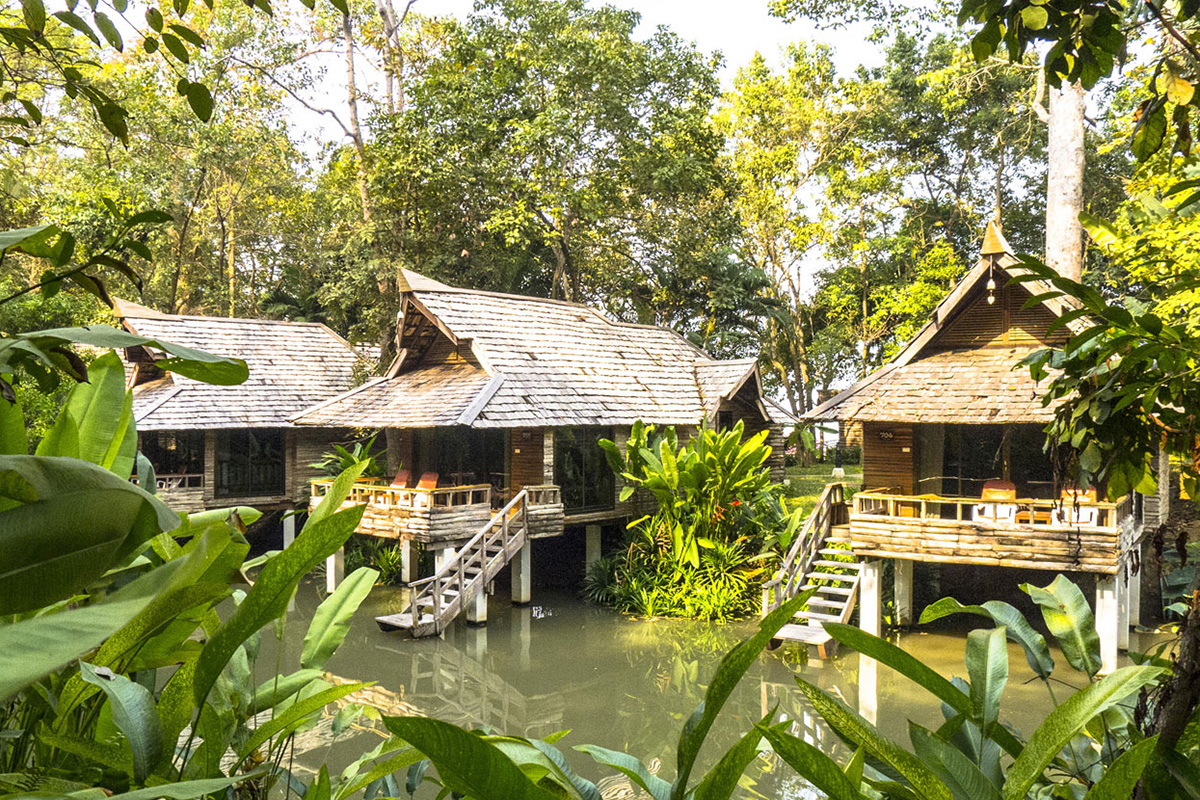 Wanatara Spa
Wanatara Spa offers five (5) exceedingly spacious treatment suites (84 sq. m.) and two (2) Thai Massage Salas offering total privacy for individuals or couples with a variety of amenities, including outdoor showers, private herbal steam-room, and sheltered soaking tubs. The spa also features a beauty salon and fitness room.
Conference and Banquet
he Greenery Hall is ideal for wide range of function from a small group of meeting to a wedding banquet for up to 200 guests. You can enjoy the serene forest scenery since it is surrounded by the 100 year old woods, which you can enjoy yourself bicycling along the trail, and a running brook, which you can paddle joyfully.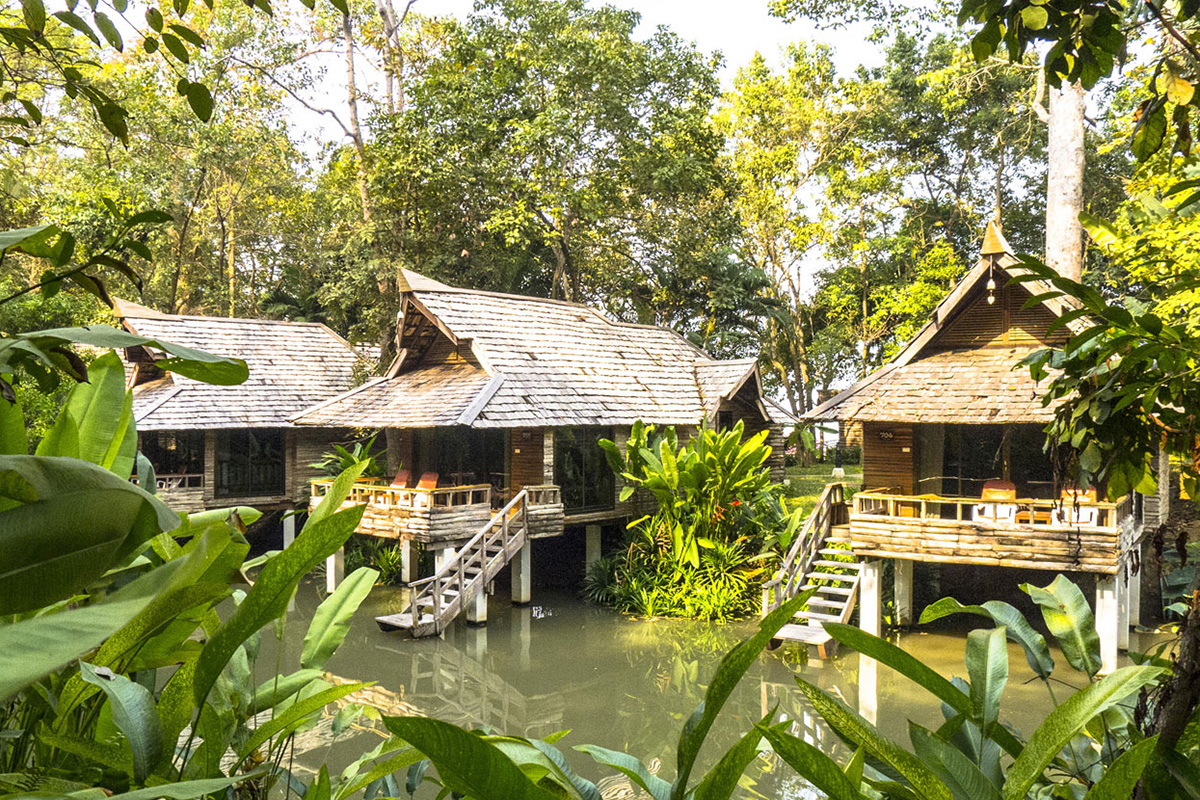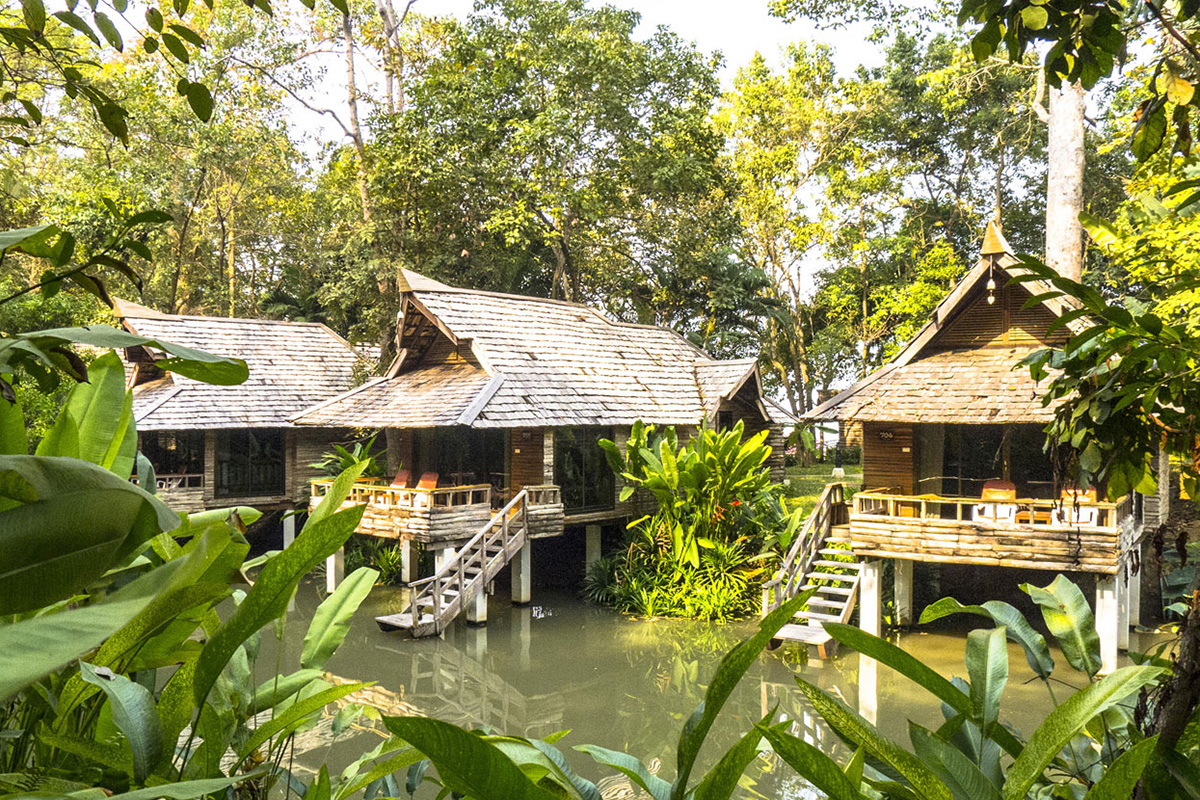 The Wood Music Room
Special event such as private meeting, Karaoke, or Birthday for up to 100 guests could be arranged at the air-conditioned Wood Music Room, which is located under the Sunset Bay Restaurant and is equipped with a Grand Piano and stereo equipment, available for your use at no extra cost.
The Wood Music Room
– Room service is available from 07:00 hours until 22:30 hours.
– Snacks and drinks are available at the lobby bar, which is open 24 hours.
Children Playground
Facilities include a large grass lawn for children's games such as Football, Petong, etc.
Thai Cooking Class
Various courses of Thai food cooking are offered for guests who love Thai food. Classroom is opened on an advance appointment basis.
Recreational Facilities
– Sauna
– Fitness Center
– Bicycles
– Classical Thai canoes along the 200-meter canal
– Beach Volley Ball
– 1 Hole Golf Putting
Other Facilities and services
– Shuttle Bus services to Pattaya city 4 times daily
– Free Wi-Fi Internet
– Library / Internet Room and fax machine in the Lobby
– Games room
– Baby sitting service
– Laundry service
– Currency exchange
– Transportation services
– Airport transfer, limousine service
– Operator wake-up call
– All major credit cards are accepted